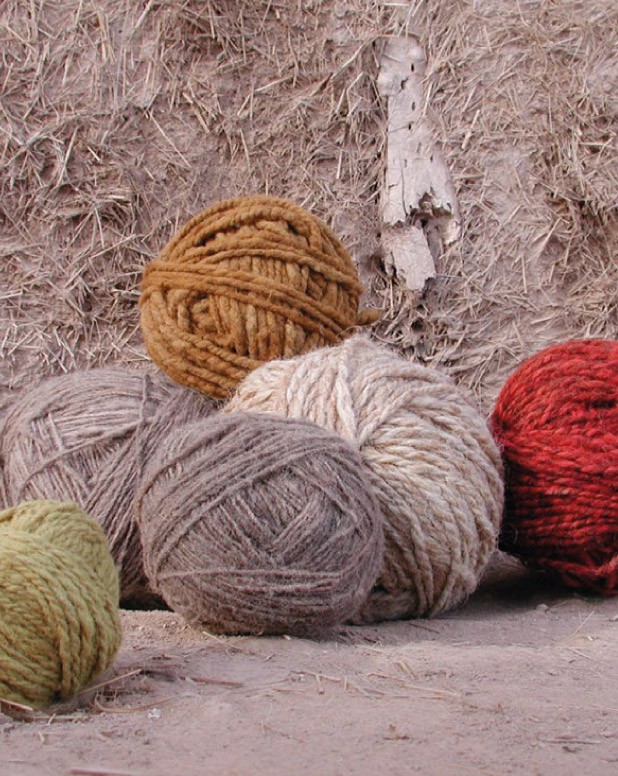 Nothing compares to the visual exquisiteness, delicacy and softness of a pure wool rug.
Elementos Argentinos has recruited experts who have researched the exact torsion level needed for each strand in order to keep the material's balance between strength, resistance and soft texture, while avoiding the formation of neps (fiber knots), sprouts and shedding, so frequent in handcrafted textiles.
Thanks to this material we create firm, durable, sophisticated and easy-to-clean rugs that are also eco-friendly and fireproof.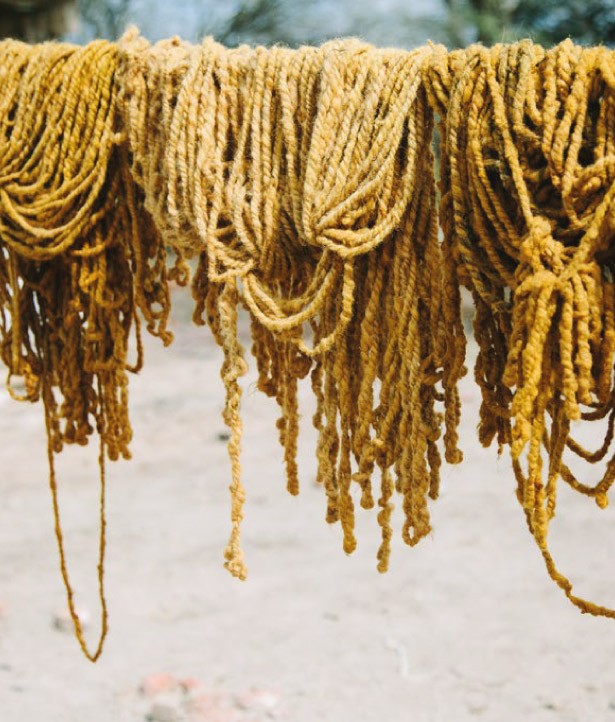 Once spun using a spinning wheel or a distaff, we dye our threads by hand with mineral dyes and in some cases with natural pigments from native plants such as the creosote bush, the white carob tree or the jume plant.
We work with dyes that have UV filters and we also add dyeing fixers to the process to prevent loss of color over time or due to repeated exposure to light.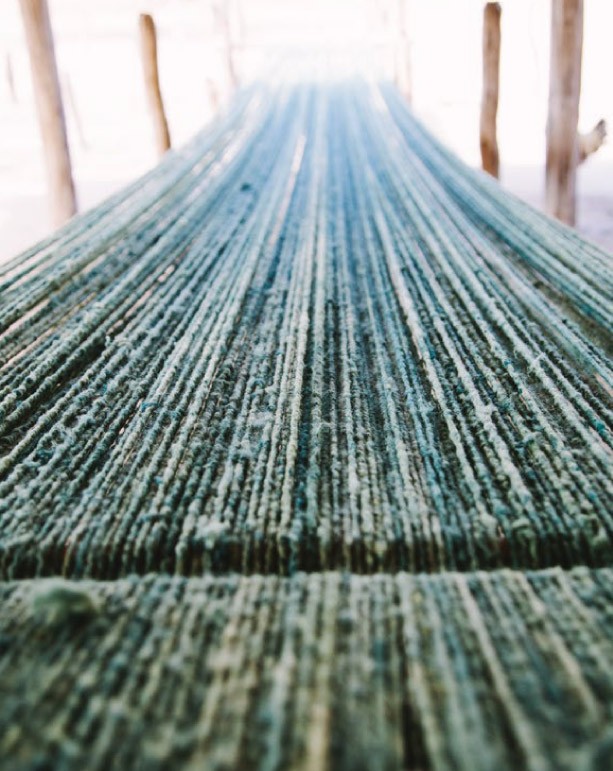 The final stage. It is only once the customer has chosen the unique design, texture and size of their rug that we are able to select the appropriate loom for that piece and the process of weaving can begin.
Regardless of whether it is a grand rug for a hotel or a small bedside one, the end result will always be a strong, durable, long-lasting piece that is irresistibly cozy, stylish, and elegant as well.
Go barefoot, feel the softness of real natural wool. Pure wool adds warmth, tranquility and harmony to any project due to its superb acoustic and thermal insulation capabilities.